Our Latest News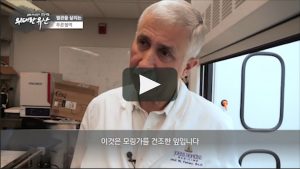 Korean documentarians Hyun Sik Noh and Ryan Lee have produced a documentary about moringa for Korean television. Excerpts of the video (with English subtitles) feature the Cullman Center's Dr. Jed Fahey and its phytochemistry lab and highlight the many nutritional and health benefits associated with moringa.
See excerpts of the video here. See the full (Korean language) video here.
---
Research Roundup
Autism-gut link. People with autism (also known as autism spectrum disorder or ASD) often experience chronic gut-related problems such as abdominal pain, constipation, and diarrhea. A growing body of evidence suggests that the gut-brain axis – the bidirectional signaling pathway between the gastrointestinal tract and the nervous system – may play a role in the development of autism. Key players in the gut-brain axis are the trillions of gut bacteria that communicate with the nervous system through a variety of hormonal, nervous, and immune signaling mechanisms.
In 2017, a group in Arizona (lead author, Dae-Wook Kang) found that manipulation of the bacterial makeup of the gut through fecal transplantation ameliorated many of the behavioral symptoms associated with autism. Now a follow-up study confirms the long-term benefit of fecal transplantation as a means to manage autism symptoms.
In the earlier study, Kang and his colleagues conducted an intensive fecal transplant regimen with 18 children who had been diagnosed with autism. At the end of the 18-week regimen, the team observed improvements in both gut-related and autism symptoms. The follow-up study assessed the long-term benefits of the regimen in the same 18 children.
Two years after the treatment was completed, the team found that not only did the children continue to exhibit improved gut health, their autism symptoms were markedly improved. In addition, their gut bacteria diversity – a measure of a healthy gut – remained high. This study suggests that fecal transplant is a viable option for the treatment of autism symptoms and warrants future study.
Learn more about the fascinating research on links between gut health and autism here:
__________________________
Schizophrenia research. A recent EurekAlert! The press release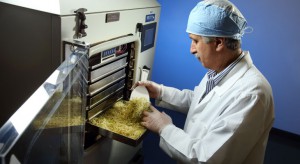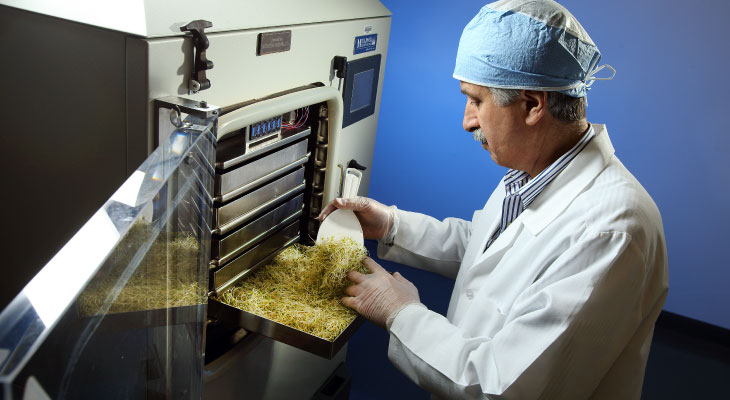 described new findings in the field of schizophrenia research from teams at the Johns Hopkins University. The research centered on critical anomalies in brain chemistry in people who have schizophrenia and suggested that sulforaphane, an isothiocyanate compound derived from broccoli, might serve as a potential therapy for managing the symptoms of schizophrenia. Dr. Jed Fahey and the late Dr. Paul Talalay were instrumental in identifying sulforaphane's chemoprotective qualities nearly three decades ago.
---
In Memoriam
Paul Talalay, MD, a pioneer in the field of chemoprevention, passed away on Wednesday, March 10, at the age of 95. Dr. Talalay was the founding director of the Cullman Chemoprotection Center and was a mentor and inspiration to those of us who now work in the discipline he helped create. He touched the lives and scientific careers of many people with his scientific elegance, rigor, precision, and creativity — driven by his desire to get to the truth of the matter, whatever that truth may have been. He had a seven-decade-long career from which he never retired. Preventing cancer and, later in his career, other chronic diseases, was his lifelong passion. He will be greatly missed by a large and extended family of trainees, colleagues, friends, and collaborators. Obituaries can be viewed at Johns Hopkins, the Washington Post, or the Baltimore Sun.
---
Frequently Asked Questions
Question: I am interested in trying to help out with the work that is being done on sulforaphane and broccoli sprouts. Are there any ongoing clinical trials that I might investigate?
Answer: This is a great question. Presently, the national clinical trial database (clinicaltrials.gov) lists about 136 such studies, with 38 of them either "currently" or "not yet" recruiting. You can find them and further investigate whether any are suitable for you by clicking here.
---
Profiles in Chemoprotection
In our new web series, Profiles in Chemoprotection, you can read about innovations in the science of chemoprotection, the people involved in that work, and what those people do when their lab coats come off – kayaking with walruses, hiking along the coasts and waterways of Scotland, or playing the mandocello.
Profiles in Chemoprotection, Part I: Thomas W. Kensler, PhD 
In a research career that has spanned more than four decades, Thomas W. Kensler, PhD, (pictured, right) has held numerous faculty positions at Johns Hopkins since 1980 and was recently appointed professor emeritus at the Johns Hopkins Bloomberg School of Public Health. His scientific contributions have been published in more than 425 peer-reviewed articles, book chapters, and reports, and he has garnered numerous awards worldwide, including the AACR-American Cancer Society Award for Excellence in Cancer Epidemiology and Prevention and the Society of Toxicology Translational Impact Award. In 2011, Kensler received China's National Friendship Award, their highest award for foreign experts who have made outstanding contributions to the country's economic and social progress.
You could say it all started with a free lunch.
---
Want to see more research?
We need your help to keep all of our exciting research projects going. Our center is funded primarily by grants and philanthropy – not internal funding. Please consider contributing to move our important research agenda forward. Find out more about how donations benefit both you and us here.