Autism spectrum disorder, or ASD, is a neurodevelopment disorder characterized by impaired social interaction and communication, as well as restrictive, repetitive patterns of behavior, interests, and activities. Clinical trials have demonstrated that sulforaphane from broccoli sprouts reduces the characteristic behaviors associated with ASD. A recent study conducted at the Cullman Chemoprotection Center as a subcontract to a US Department of Defense-sponsored clinical trial has identified biomarkers for monitoring the body's response to sulforaphane among children with ASD. Read more.
---
One of the primary mechanisms by which sulforaphane and other isothiocyanates exert their many beneficial effects on the body is through activation of nuclear erythroid-2-p45-related factor-2, or Nrf2, the master regulator of cellular defenses that protect against oxidative stress due to injury and inflammation. But lifestyle factors activate Nrf2, too, such as sauna use, intermittent fasting, and exercise. Two ongoing studies are focused on the role that exercise plays in switching on the activity of Nrf2 to slow the negative effects associated with aging. Read more.
---
Albena Dinkova-Kostova, PhD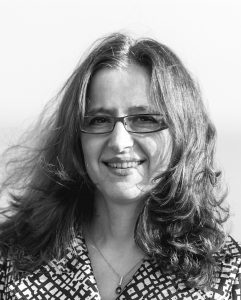 Before Albena Dinkova-Kostova, Ph.D. trained to become a scientist, she trained as a seamstress.
She was 16 years old and living in Ruse, a large cosmopolitan city located on the south bank of the Danube River in northeastern Bulgaria, her home country. Just across the river lay Romania, connected by a single bridge that ran through the heart of Ruse. Bulgaria was under socialist rule at the time, and the country's education officials had mandated that all students who graduate high school should know how to do something practical. Some students trained to type, while others trained to drive. Dr. Dinkova-Kostova trained to sew. Read More.
---
A team of researchers from the Cullman Chemoprotection Center at Johns Hopkins University and the Universidad Nacional Autónoma de México led by Dr. Jed Fahey has developed a convenient and household-friendly method of extracting the beneficial compounds present in moringa, a tropical plant native to central and southern Asia. The findings were published on July 9 in "Plant Food, Nutrition, and Human Health," a special issue of the journal Nutrients. Read more
---
Air pollution contains many toxic substances. One of these substances, benzene, is known to cause cancer in humans. A new study led by the Cullman Chemoprotection Center's scientific partner, Dr. Tom Kensler, found that sulforaphane provided in a broccoli sprout beverage increased the body's excretion of benzene in a dose-dependent manner. The findings were published on July 3 in the American Journal of Clinical Nutrition. Read more.
---
A team of scientists led by Dr. Jed Fahey of the Cullman Chemoprotection Center investigated whether stomach acidity influences the activity of myrosinase, a type of enzyme. Myrosinase plays a role in the production of sulforaphane, a beneficial plant compound derived from broccoli and broccoli sprouts. The findings were posted online June 29, in the journal Nutrients, and will appear later this year in their special issue, "Plant Food, Nutrition, and Human Health." Read More.
---
Lewis B. Cullman (1919 – 2019)The Cullman Chemoprotection Center's longtime patron, Lewis B. Cullman, has passed away at the age of 100. Read More.
---
Very sad news: This past Sunday, a pioneer in the field of chemoprevention (protection against chronic disease) passed away on March 10th, at the age of 95.  Paul Talalay, M.D. was the founding director of the Cullman Chemoprotection Center.  He was a mentor and an inspiration to very many of us who now work in the discipline he helped create.  He will be greatly missed by a large and extended family of trainees, colleagues, friends, and collaborators.  He touched so many people with his scientific elegance, rigor, precision, and creativity — driven by his desire to get to the truth of the matter, whatever that truth may have been.  He had a seven decade career, from which he never retired.  Preventing cancer and, later in his career, other chronic diseases, was his lifelong passion.  Obituaries can be viewed at Johns Hopkins, the Washington Post, or the Baltimore Sun.  Read More.
---