Our latest Newsletter is now out. Among the news, updates, and research you'll read about:
Our latest autism research
How we're using two generous grants to help the Cullman Center grow
An exciting new article from our friend Dr. Rhonda Patrick about links between Alzheimer's disease and diet
A new report from Science magazine on gut bacteria in the brain and the potential that they influence behavior, mood, and possibly neurological diseases
A fascinating article by Dr. Robert Naviaux (UCSD) calling for more research emphasis on "unblocking the healing cycle," as opposed to curing disease
The Cullman Center's participation in the recent 100 Years of Nutrition Research celebration at JHU
News of our "Aquaponics of Moringa" projects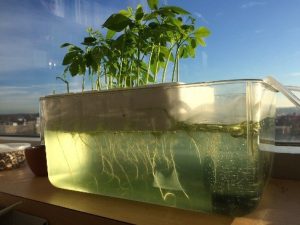 Click here to go to the Newsletter page.
To subscribe to the newsletter, click here.

Latest posts by Cullman Chemoprotection Center
(see all)